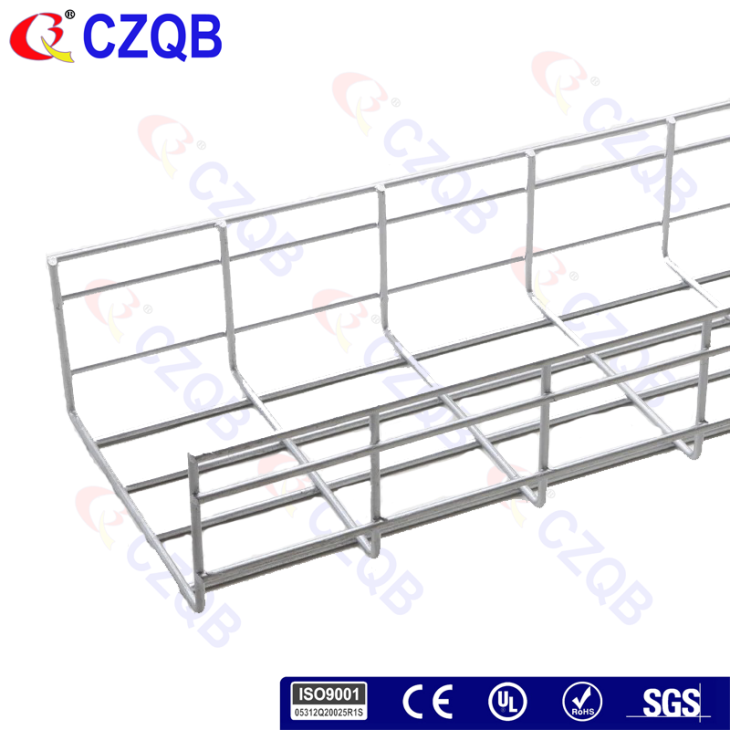 Add to Favorites
Share
Hot-dip Zinc Mesh Tray
Payment

Origin

China Mainland

Minimum Order

15

Packing

Pieces
Product Detail
Description :

Material : Steel Q235

Brand:Qiaobang

Design:straight or wave-wire edge (depend on our clients )

Surface treatment :Hot- dip galvanization =60µm. Color: white

Safe work loading :BS EN 61537:2007 Cable Management Clause 10.4

Welding strength tests : Min breaking force 1166N

Package:Standard wood tray and plastic film

Guarantee: Non-human factors for warranty for a year, life-long service.

Place of origin : Changzhou ,Jiangsu China

Nearest port: Shanghai

Sample order :Available

MOQ quantity : None

Advantages:

1?Already past CE ,UL ROHS and SGS test

2?Great surface treatment ,thickness more than 60um and non-toxic

3?Hot-dip galvanization different from others ,can not bent after finishing ,because the thickness lead the zinc to be damaged easily.

4?No tolerance about our wire mesh

5?Have a higher quality standard requirement, each batch have to be random checks.

6?No-complain from our current customers.

Problem:

About HDG WIRE MESH CABLE TRAY: A lot of Burrs will appear on the HDG wire mesh ,we hand file it out of each piece even cost a lot time and labor.

Application :

Hot-dip galvanization has excellent corrosion resistance ,so it is often used in outdoor, in severe conditions .Often Many of them were used in Wind power ,solar city ,nuclear power station as well as some outside projects .



4
YRS
Changzhou Qiaobang Storage Equipment Co.,Ltd
China
Favorites